Haiti Basketball Court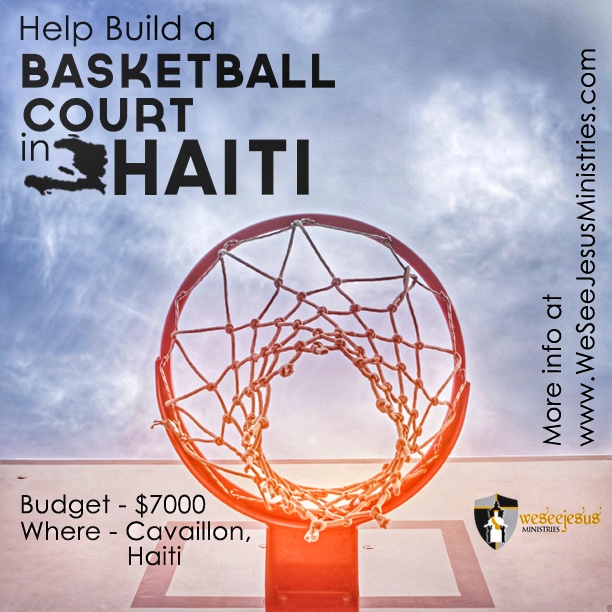 We See Jesus Ministries is partnering with Light for Living International Ministries to build a basketball court in Cavaillon, Haiti. The court will serve the youth in the community as well as provide a space for outdoor meetings and community events.
Goal: $7,000 Original Goal was met however an additional $2,900 is needed to complete the project. Help us finish!